Streaming Media explained and options available
Streaming media generally refers to the situation where a user watches digital video content or listens to digital audio content on a computer screen and speakers (ranging from a smartphone, through a desktop computer to a large-screen home entertainment system) over the Internet. With streaming content, the user does not have to download the entire digital video or digital audio file before they start to play it.
There are challenges with streaming content on the Internet. If the user does not have enough bandwidth in their Internet connection, they may experience stops in the content and some users may not be able to stream certain content due to not having compatible computer or software systems.
In the early days of video streaming services, your choice was simple: Get Netflix. It's more complicated now, with Netflix battling other well-known subscription services, such as Amazon Prime and Hulu, as well as upstarts, including Acorn, DirecTV Now, and Sling TV.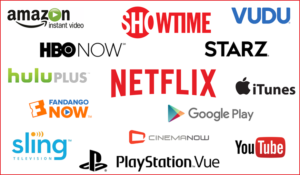 If you watch only a few movies or shows each month, it probably makes the most sense to opt for a pay-per-view service, such as Amazon Video, FandangoNow, or Vudu.
But if you watch a lot of programs or movies, or you're looking to cut back on—or cut off—your pay-TV service, subscription services may be the best deal. They offer an all-you-can-watch buffet of streaming content, often at a price well below what most of us spend each month for pay TV.
Streaming Media/Video Services (Netflix (Netflix) Amazon Prime Video (Amazon Prime Video) , Hulu (Hulu), Direct TV (Direct TV) , etc) and many other subscription services.
What hardware like Fire Sticks  , Roku  , Apple TV  , etc to use to access online streaming services, play them thru your Big Screen TV and/or Audio/Video Receiver.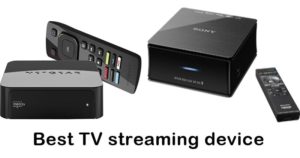 What choices you have with the different online streaming services and how you can drop that expensive Cable TV bill. How to replace local station reception. from what equipment to replace the cable box and DVR functions to getting the local news stations.
Sports options are many, covering a wide assortment from Football, Baseball, Soccer, Golf to Curling. Anything you can think of and anywhere in the world.